Project Spotlight: Music City Resource Center
The Music Resource Center is a non-profit organization that provides a safe location for Charlottesville youth to learn life skills through creating, producing, mixing, and recording music.  KOSTER Territory Manager, Web Stokes, is a former police officer for the city and had the opportunity to know several young men and women who were products of the MRC.  Many of them came from broken families and neighborhoods that held little opportunity for them to develop positive skills, but Web always believed that the MRC opened a different world to them.

When Kevin Markey with PWC contacted Web about looking at this job he was very excited, not just because the location was in a beautiful old building, but because Web felt it could be a great opportunity to help a great organization.  Knowing that their budget was limited, but wanting to make sure that we did this the right way we came up with a solution that would take care of their water intrusion issues with as little cost as possible to the MRC.  KOSTER is proud to have partnered with Piedmont Waterproofing Contractors on this project.

Assessment: The building is a historic church built in 1867 according to city records.  It is a brick structure that has undergone several interior renovations.  The below grade area where the MRC is located has gypsum board walls over brick that has remnants of plaster.  There are some exterior drainage issues that will be addressed.  There is no easy way to perform positive side waterproofing without extensive demo of exterior concrete.  

Concerns: Rising damp from brick foundation walls, water intrusion through aged mortar and damage.

Proposed Solution: KOSTER Crisin 76 to create horizontal barrier within brick foundation wall to stop rising damp.  KOSTER Repair Mortar Plus to point up worn mortar and damaged brick.  KOSTER NB1 capillary crystalline waterproofing.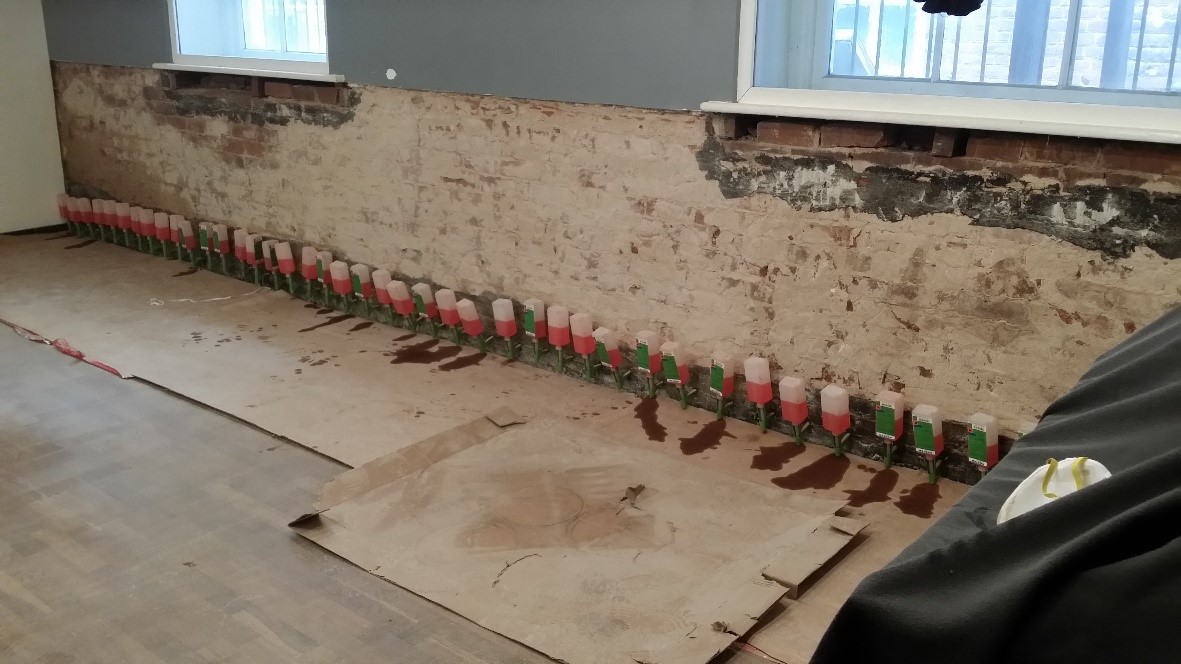 Application of KOSTER Crisin 76 to create a horizonal barrier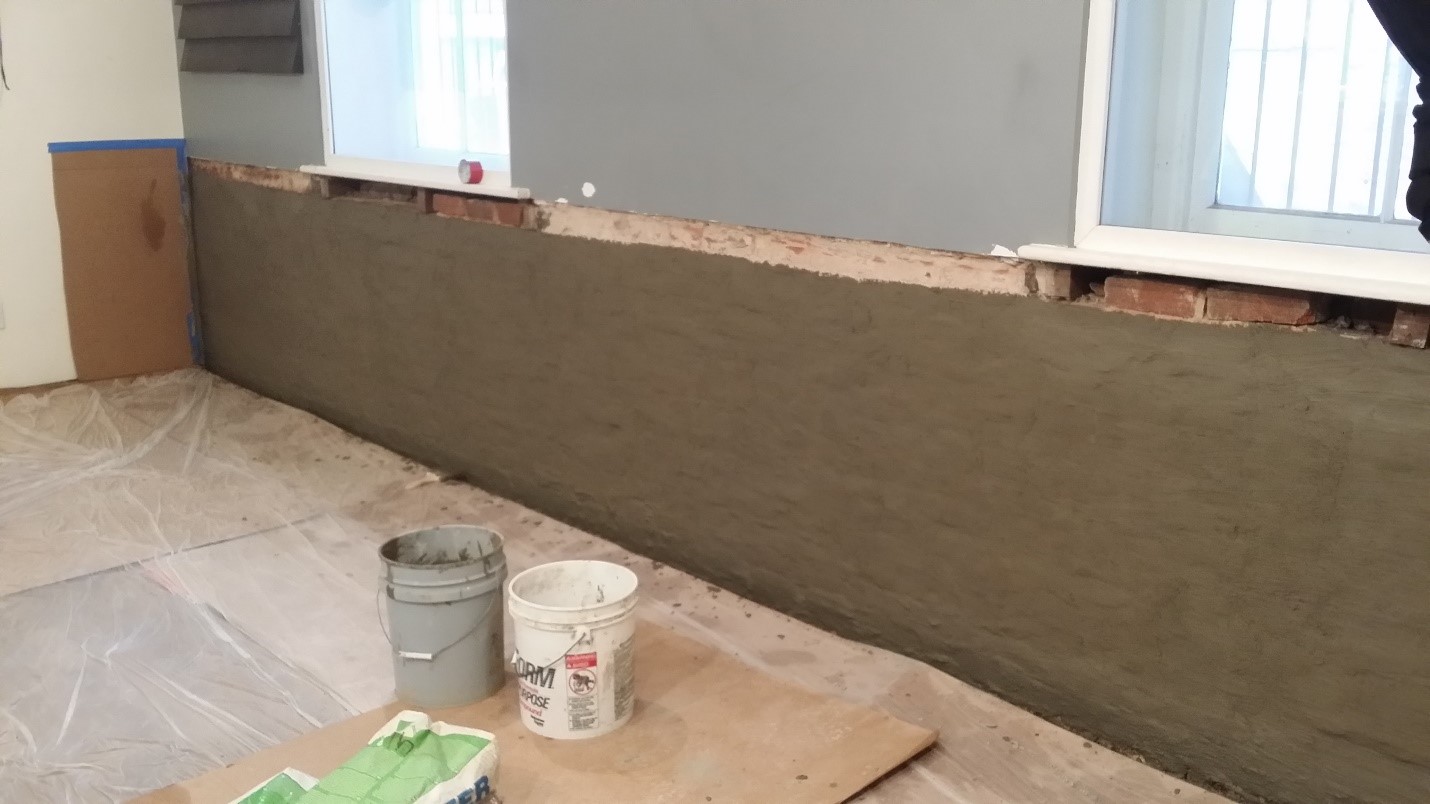 Application of KOSTER Repair Mortar Plus to damaged brick and application of KOSTER NB1 Grey capillary crystalline waterproofing.